Product Electronics
Design and engineering | Prototyping | Making it market ready
Product Electronics | Embedded Designs | Embedded Technology | Embedded IoT
We provide all the vital areas of electronic product level services so that we are able to assist in a partial or a full electronic product development. These areas are: design and engineering, prototyping and making it market ready.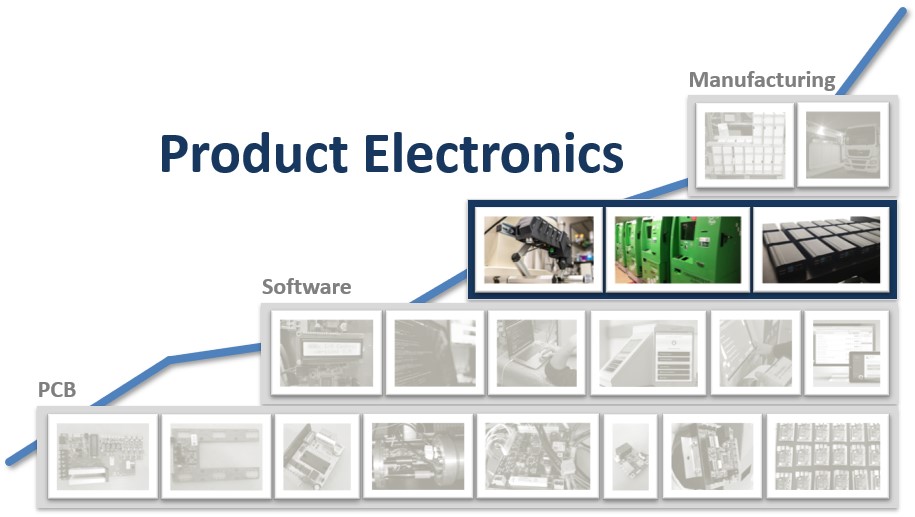 Design and engineering
Idea to Market, Proof of Concept,
Appearance, functionality, mechanical and electronical design and engineering,
Drawings and BOM lists,
Standards and certifications compliance,
Clear IP rights, NDA,
ODM.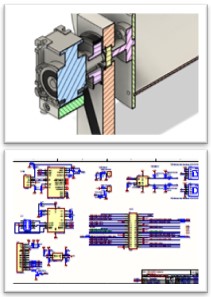 Prototyping
Hardware manufacturing,
Software and firmware programming,
3rd party integrations,
Functionality and compliance tests, packaging
Sourcing, supply chain,
Mass production and testing plans, equipment, tools and documentation.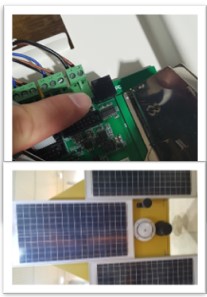 Making it market ready
CE and other certifications,
Traceability system,
User and technical manuals,
Manufacturing and release manuals and plans,
Production and delivery logistics.
ODM/Contract manufacturing.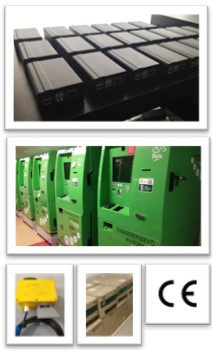 Read more about a few of our highlights:
Product Electronics

We have a great expertise in electronic product development. We are experts in low energy embedded systems, complex kiosks, geographically broad controlling and management systems. We can develop the PCB-s, the embedded softwares, the complete product electronics, the enclosure and we can manufacture it for you. We can handle the sourcing and all the logistics as well.
Our electronic products are used in hospitals, by the armed forces, the financial industry, transportation companies, media companies, environment protection agencies and agricultural companies.
We are familiar with providing CE, ATEX and Currency Logistics certifications for our products. We can create user and maintenance manuals as well. We also provide maintenance, technical support and repair services even in field locations.
Our experienced product electronics staff is used to working under NDA and is used to work in an international environment. Our staff holds MSc and BSc engineering degrees in their respected fields.
Feel free to contact us to discuss your electronic product ideas or situation. We'd be happy to help!
Get in touch with us about Product Electronics »
Embedded Designs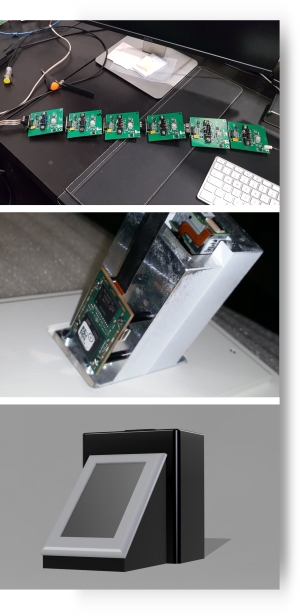 Our embedded engineers and electronic product architects can help you develop embedded designs for your project or for your grant application.
Let it be a single PCB Schema, or an embedded system protocol design or a wiring diagram of power and communications of an electronic product, we can help.
We maintain a close engineering ecosystem of engineering companies with industrial design, milling, sheet metal, 3D printing and injection molding capabilities, therefore we can also easily create embedded enclosure designs for our electronic designs.
Feel free to contact us if you need expert assistance in embedded designs. We can help!
Get in touch with us about Embedded Designs »
Embedded Technology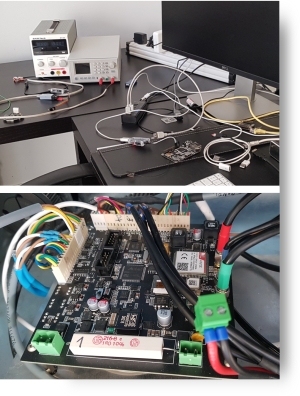 We are up to date to technical standards and the proven techniques in embedded technology. Our electronic product development work keeps us in the front edge, creating the electronic products of tomorrow.
We can help you to create development plans, we can help with expert work to evaluate your ideas, plans or even any electronic products. We can help you to choose technologies from embedded systems to server back-end solutions.
Feel free to contact us if you need expert advise in embedded technology. We'd be be glad to assist you!
Get in touch with us about Embedded Technology »
Embedded IoT

We are experts in embedded IoT. We created plug-and-play embedded IoT product families for the oil industry, where no error is allowed and where precision and low energy use is a must. And where communication and product safety is hugely important.
We also created and maintain an Environment IoT system, where our embedded IoT products work under water, in the ground and in the air in a huge geographical location. Low cost, safe communication, low energy and maintenance free operations are a must. We also included different renewable energy recharging solutions at a small and at a large scale.
Our cash accepting kiosks are also equipped with embedded IoT functionalities and are open to collect data for predictive maintenance AI analysis.
Our staff loves embedded IoT and is an expert in it. Feel free to contact us with your ideas or needs - we can definitely help you!
Get in touch with us about Embedded IoT »