Manufacturing
PCB manufacturing | Printed Circuit Board Assembly | ODM & OEM Electronic Services | Contract Electronics
Our manufacturing services cover every PCB or electronic product we develop for you (ODM) or you bring to us to manufacture more economically (contract manufacturing). Our ISO 9001 processes, our expertise and our location create a perfect constellation for providing these manufacturing services for you.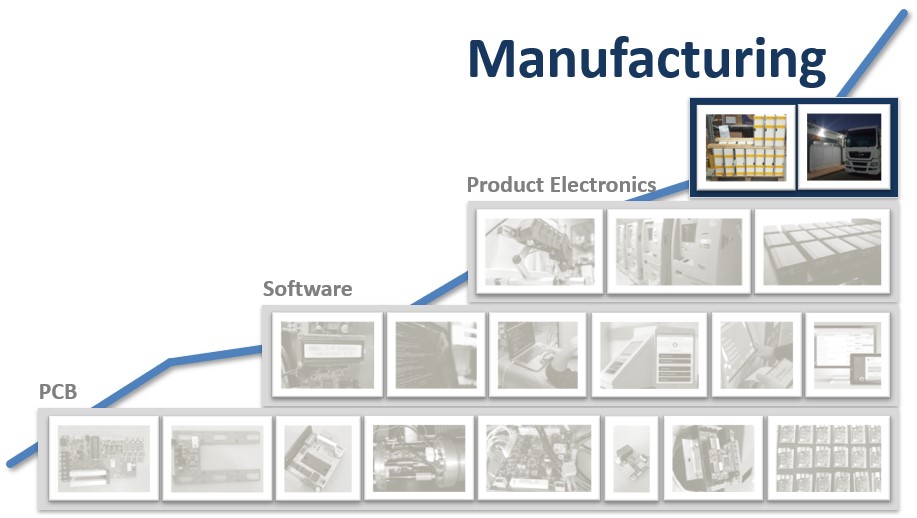 PCB manufacturing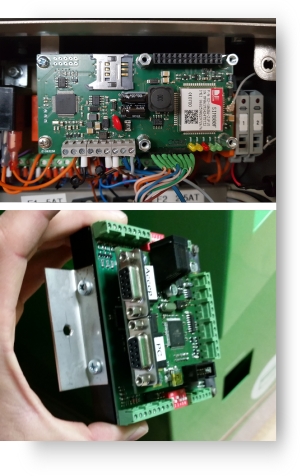 We provide the management of the PCB manufacturing of all of our products. Let it be a single or small batch for PCB prototyping or a large scale for mass production of your electronic products. Our PCB manufacturing supplier chain is well scalable, and was proven flexible enough during the global chip shortages of the previous years.
We provide a full scale embedded systems service by helping you with your PCB manufacturing needs! Feel free to contact us about it!
Get in touch with us about PCB manufacturing »
Printed Circuit Board Assembly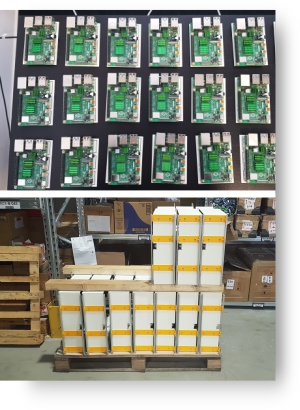 We offer printed circuit board assembly for our embedded PCB products. We are capable of assembling your PCB prototypes and the mass produced printed circuit boards as well. We can handle manual and automatic assembly as well.
We can assist you with printed circuit board assembly services! Contact us! We'd be glad to help!
Get in touch with us about Printed Circuit Board Assembly »
ODM & OEM Electronic Services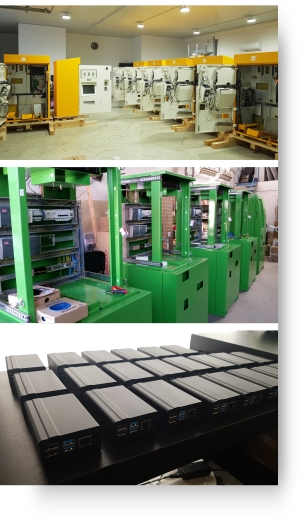 We can manufacture all the electronic parts and products we develop for you and we can assist you to scale it up to large sales quantities.
We have developed many Private labeled products for multiple industries. These ODM/OEM electronic services included the full completion path from an idea to the market and from single PCB-s to mass produced products with serious IT back-ends. We operate under ISO 9001 and ISO 27001 and our processes are built to serve any ODM/OEM projects professionally. We are used to working under NDA and we are used of the flexible aspects of IP rights.
Feel free to contact us and let's discuss how we can turn your idea into an electronic product through our ODM/OEM expertise from within the safe legal environments of the EU!
Get in touch with us about Printed Circuit Board Assembly »
Contract Electronics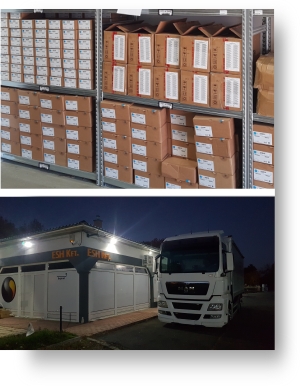 We can assist you to set up or relocate your manufacturing operations to us to make it more profitable for you.
During our operations we have developed an efficient and easily scalable base for contract electronics and contract manufacturing. Our manufacturing leaders can easily set-up contract electronics manufacturing at our location or within our reach, let it be only about work-labor or the transfer of complete assembly lines to a more efficient location, like ours. We can assist you in relocating or outsourcing any or all parts of your production.
Feel free to contact us to see how we can help!
Get in touch with us about Contract Electronics »